C&C Construction – Plumbing Division

Plumbing Services with C&C Construction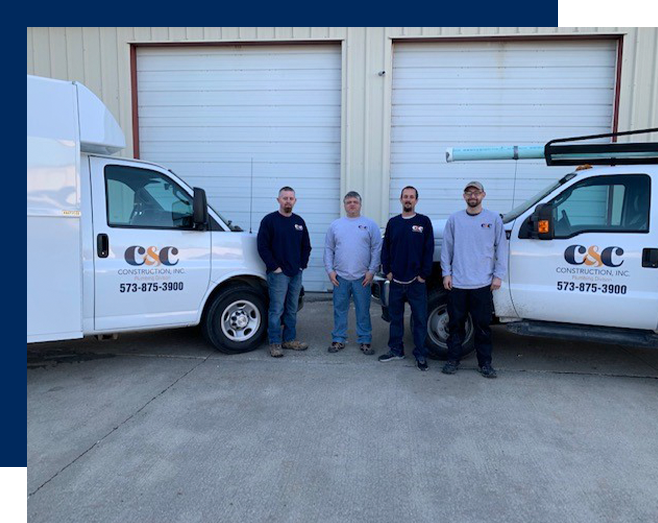 Plumbing Services with C&C Construction

Clogged drains & leaky faucets? No problem – our team will quickly find the source of the problem and eliminate it. Offering commercial and residential plumbing services in mid-Missouri, C&C construction has the solution for you!
Why You Should Choose
C&C Construction in Columbia, MO

The team at C&C Construction prides itself in building lasting relationships with customers. With over 40 years of experience, you can count on our team to be there when you need them. Whether your garbage disposal is making weird noises or you're adding new sinks to your home, our team is here to help!
We Offer the Following Plumbing Services in Columbia, MO: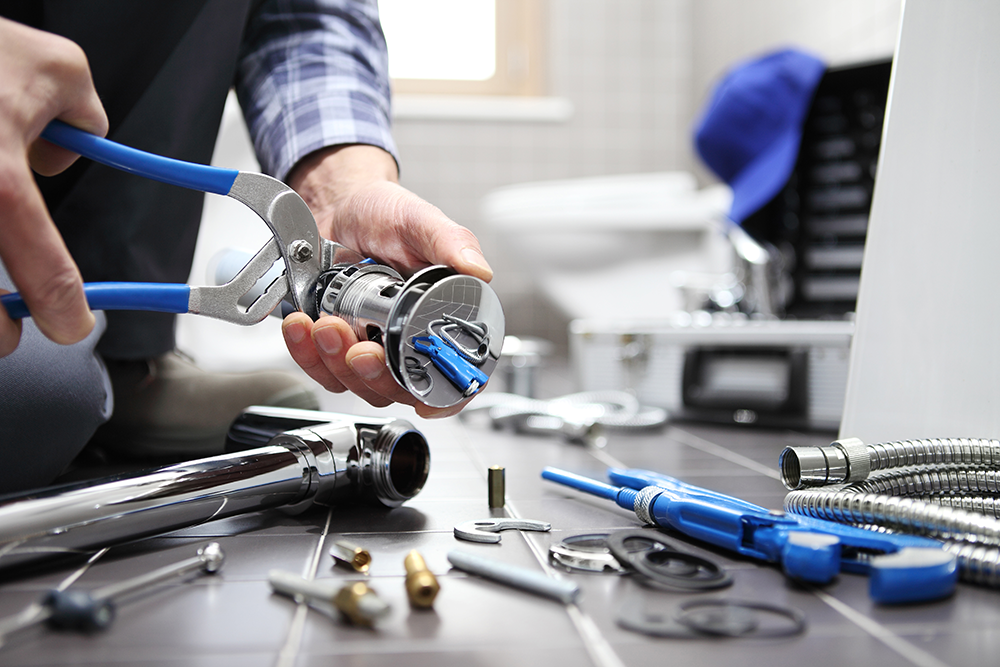 Drain Cleaning Service
Water Heater Installation
Toilets – Sinks – Faucets
Garbage Disposals
Hydrants
Sump Pumps
Gas line installation & repair
Underground Water & Sewer Lines
Kitchen & Bath Remodeling
New Construction Residential & Commercial
Fast and Professional Service with 40 Years of Experience.

Contact our experts today for your plumbing needs.
Email: plumbing@c&chomes.com
Phone Number: (573) 875-3900
Choose C&C Construction For All Plumbing Services in Columbia, MO

Whether you are remodeling your home or interested in servicing your drains, the experts at C&C Construction can help you! Offering a variety of plumbing services in Columbia, MO, you won't have to worry about your residential or commercial plumbing in mid-Missouri. Learn more today!